Festival awards and Acknowledgments
2019 EMMY NOMINATION - OUTSTANDING SHORT DOCUMENTARY & 2019 ACADEMY QUALIFICATION - SHORT DOCUMENTARY
WINNER - PALM SPRINGS SHORTFEST - AUDIENCE AWARD BEST DOCUMENTARY
WINNER - DOC EDGE FESTIVAL - BEST INTERNATIONAL SHORT FILM - ACADEMY QUALIFICATION
WINNER - DC SHORTS - AUDIENCE AWARD OUTSTANDING DOCUMENTARY
WINNER - BENDFILM FESTIVAL - BEST SHORT DOCUMENTARY
WINNER - DANCES WITH FILM - RUN OF FEST
WINNER - NEVADA CITY FILM FESTIVAL - BEST DOCUMENTARY
WINNER - PITTSBURGH SHORTS - AUDIENCE AWARD BEST DOCUMENTARY
WINNER - SOUTH DAKOTA FILM FESTIVAL - BEST SHORT DOCUMENTARY
WINNER - FARGO FILM FESTIVAL - BEST SHORT DOCUMENTARY
WINNER - BIG WATER FILM FESTIVAL - BEST DOCUMENTARY
WINNER - SQUARE LAKE FILM AND MUSIC FESTIVAL - FIRST PRIZE
WINNER - KEW GARDENS FILM FESTIVAL - BEST DOCUMENTARY
WINNER - FROZEN RIVER FILM FESTIVAL - BEST SHORT FILM & BEST MN MADE FILM
WINNER - COLUMBUS FILM AND ANIMATION FESTIVAL - BEST SHORT FILM
WINNER - MINNEAPOLIS/ST PAUL FILM FESTIVAL - SHORT DOCUMENTARY

PRESS
-MINNEAPOLIS STAR TRIBUNE
-FILM THREAT

-Palm Springs Desert Sun
-Palm Springs Life Magazine
-Variety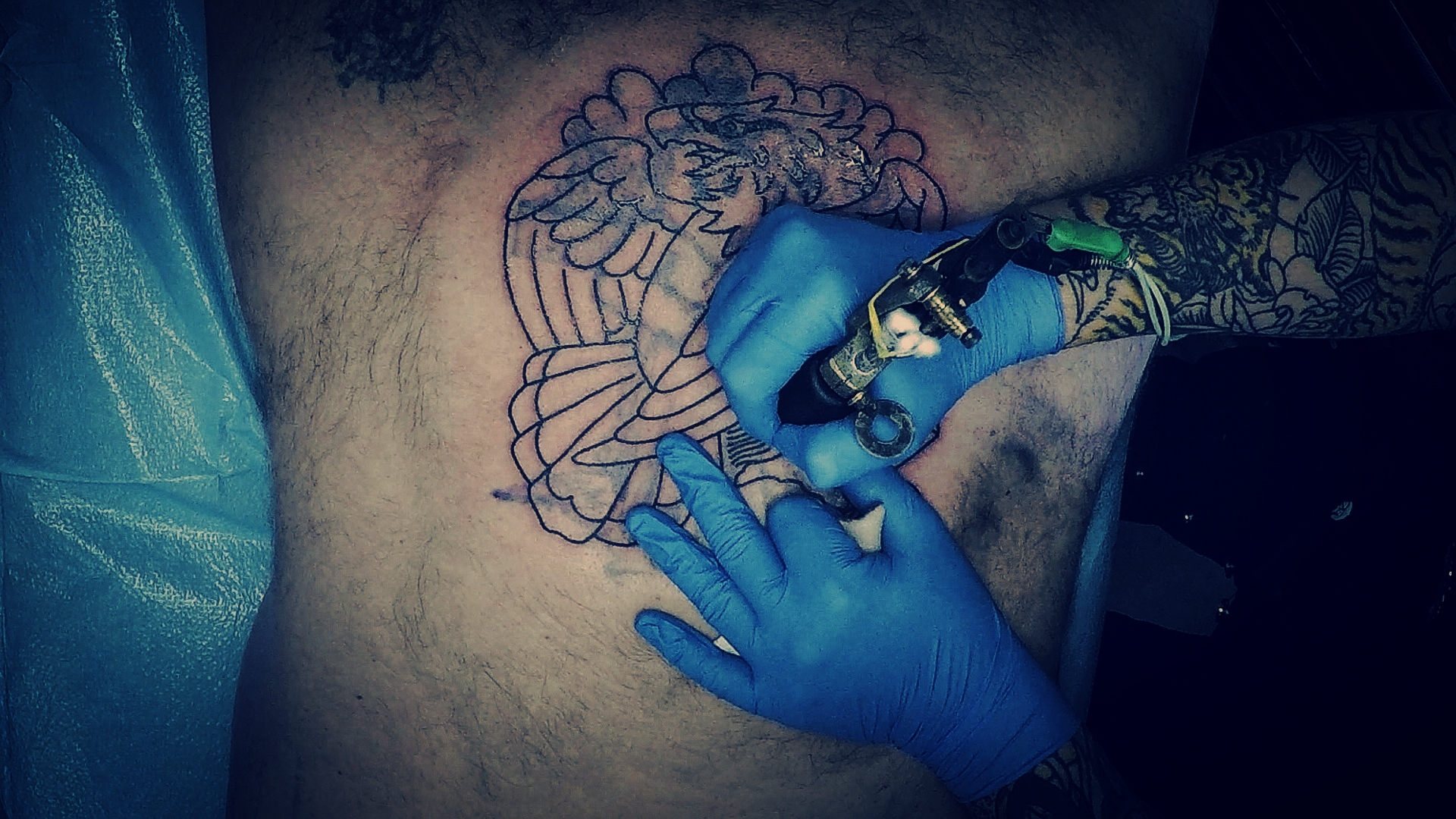 synopsis
As society's belief systems are seemingly changing, or even reverting in time, one Ohio artist is challenging his community by saying, "bring me your mistakes". Inspired by recent events, Billy Joe White and his Red Rose Tattoo Studio are promoting one simple concept…ERASE THE HATE. Beneath the Ink is a timely look at hate and racism in the western foothills of this Appalachian region that reveals heartfelt stories of change and redemption.
"Beneath the Ink surprises then goes on to touch and inspire the heart."
Paul Sloop Cleveland International Film Festival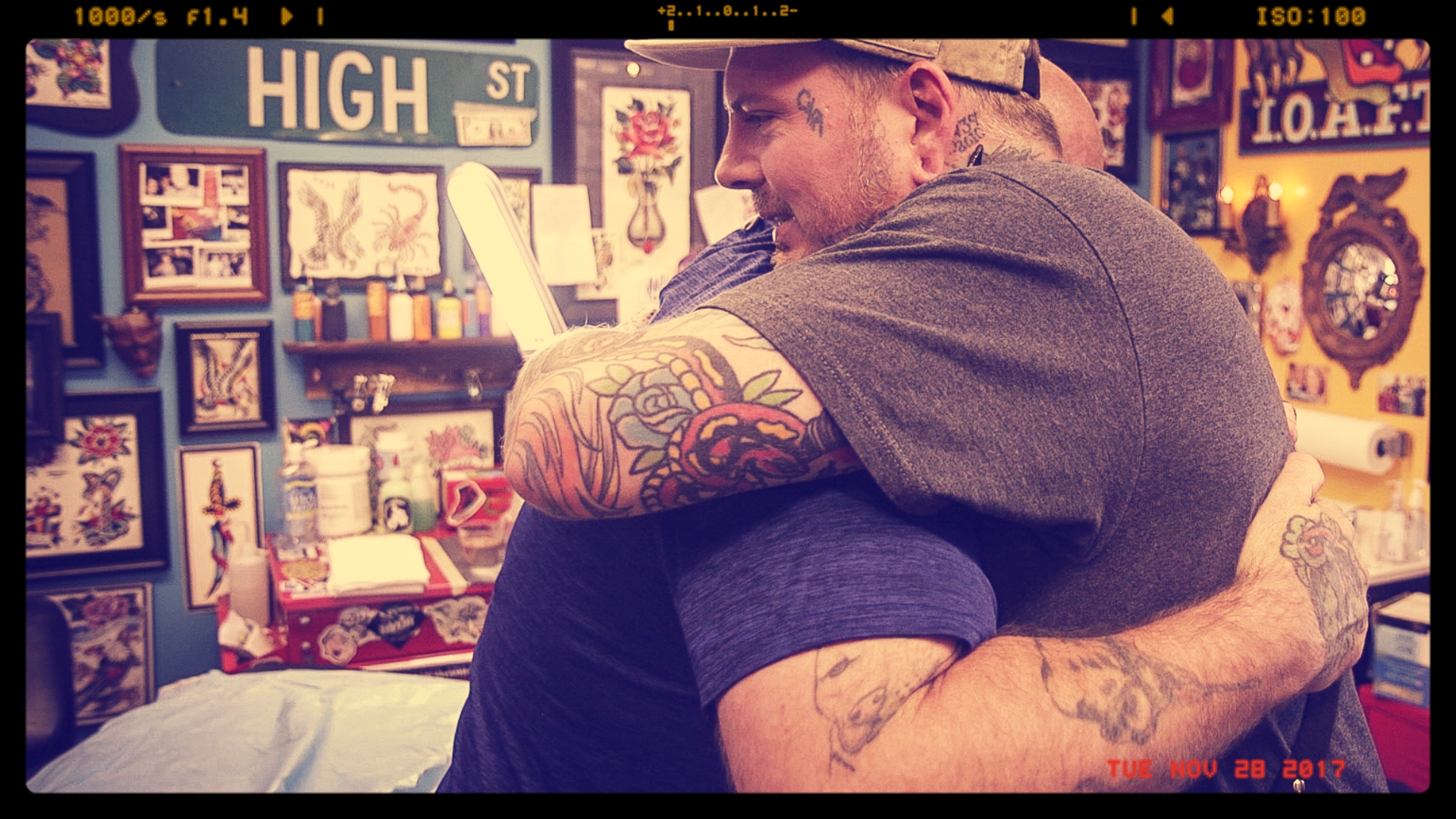 "It's a look at our country you don't often see. Timely and Profound."
Lily Rodriguez, Palm Springs Int'l Shortfest
For screening opportunities please fill out form below.